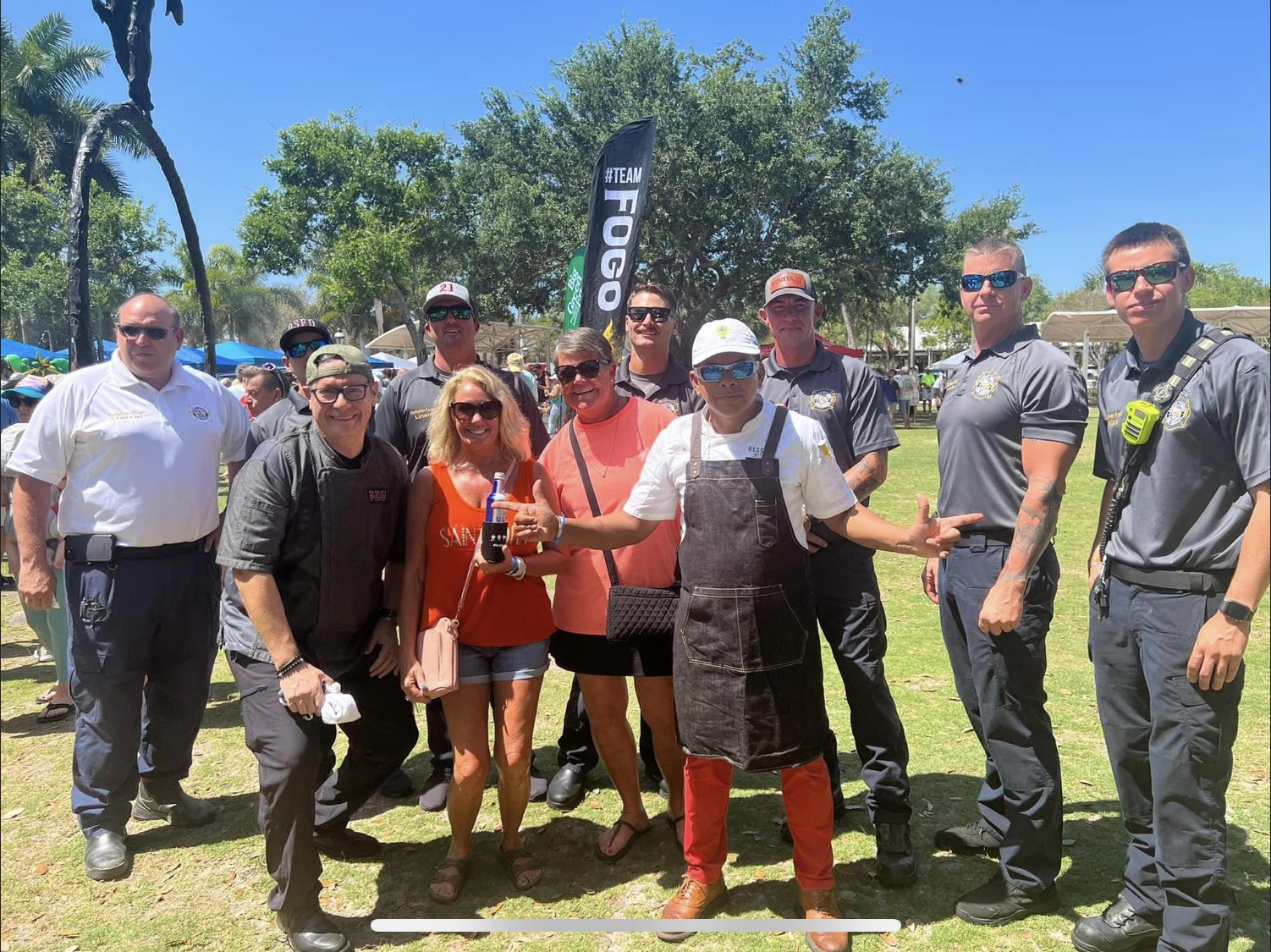 Chef Asif of 21 Spices won the Pro EGGhead Grill Master Title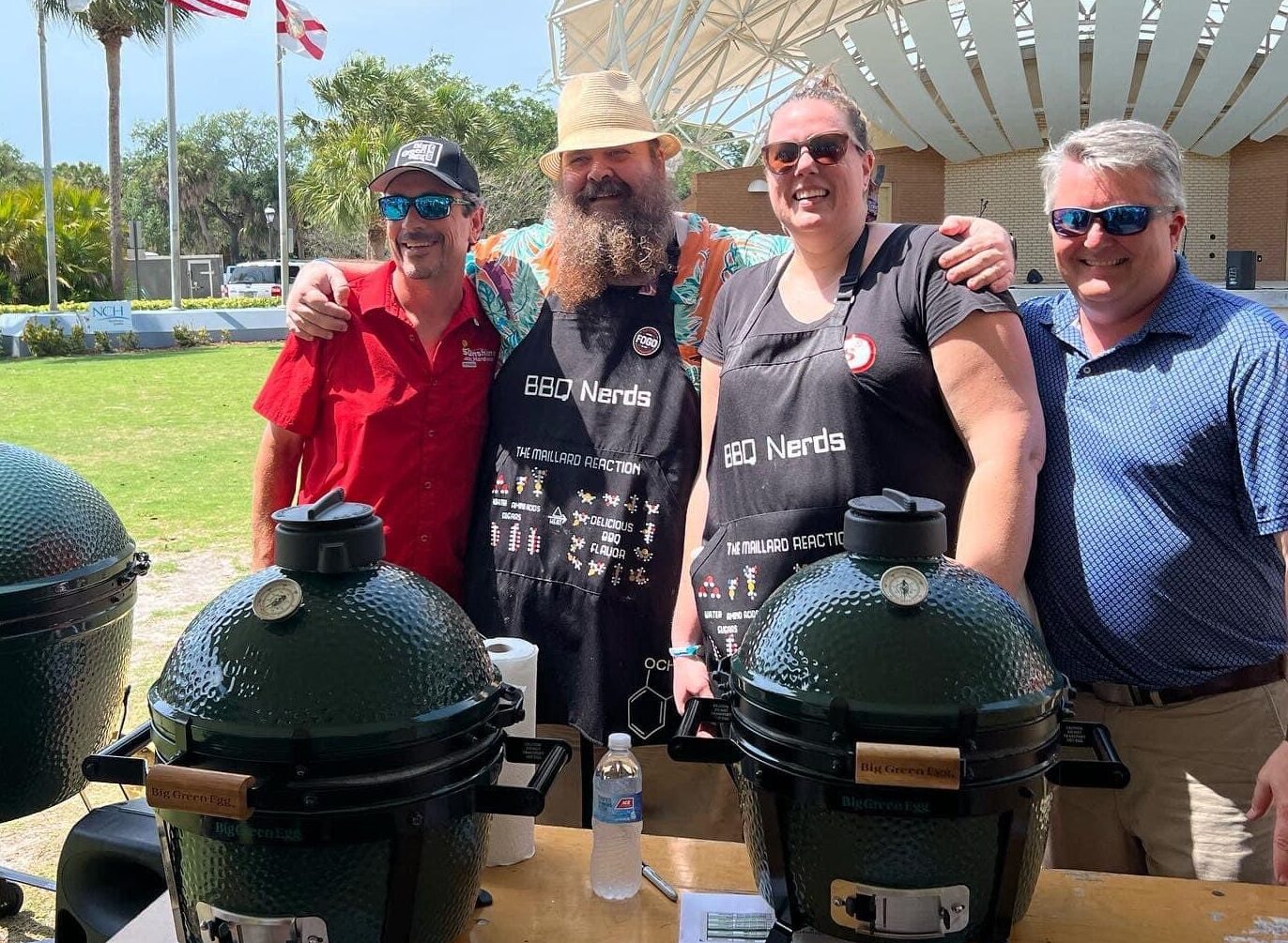 BBQ Nerds Matt and Anna Seguin won the Amateur EGGhead Grill Master Title
NAPLES, FL – April 12, 2022 – This April, more than 700 foodies, fans, and EGGheads from around the state flocked to Riverside Park in Bonita Springs to share in their love for grilling on the Big Green Egg. The grilling competition was organized by Sunshine Ace Hardware in partnership with Farm City BBQ of Collier County, Inc. 
Dozens of Chefs prepared their secret recipes in a fierce competition for the title "EGGhead Grill Master" of the year in the pro and amateur divisions. While traditional grilled meats dominated the event, there were plenty of options for everyone including desserts from bacon-wrapped banana nutter butters to grilled pineapple on top of a small sheet cake cutout topped with smoked nuts. Chef Asif of 21 Spices defended his crown as the Pro EGGhead Grill Master while newcomers to the event, the BBQ Nerds Chef Matt and Anna Seguin earned the Amateur Division title as decided by the events judges.
Click on the images below to scroll through a photo gallery. 
Aside from the title winners, the attendees participated in the event by voting in the "Taster's Choice" award. Each person was given three votes to cast for their favorite chefs in the competition. For the Pro Division, People's Choice Award winners were Chef David Rashty of Team Bonita Morning Rotary Club in the first place, Chef James Fraser of Team Immokalee Foundation in second, and Chef Auturo Aguirre of Team NCH/Blues Zones. For the Amateur Division, Chef Bart Zino of Team PBS Contractors placed first making this his third win in a row, Chef Jose Garcia of Team Grace Place in second, and Chef Jon McLeod of Team Bonita Evening Rotary Club.
With the support of community sponsors, including Sunshine Ace Hardware, Lee Health, BKS Partners, PBS Contractors, NCH Healthcare System, and NAMCOA Registered Investment Advisor, the event raised over $25,000 to benefit Rotary Club of Naples, Key Clubs, Collier County 4H Association, Youth Leadership Collier, and the Immokalee Foundation.
Southwest Florida foodies are invited to save-the-date for the next Sunshine Ace EGGfest, which is scheduled on April 1, 2023.
Watch for updates on our Facebook Page!