The Big Green EGG is not just a grill – it is the ultimate cooking machine. The design of the EGG allows it to maintain a consistent temperature which makes it perfect for different kinds of cooking.
You can directly grill tender and boneless food that is less than two inches thick such as steak, pork chop, burger, chicken breast, kabob, fish fillets, vegetables, and other quick-cooking food.
With its convector or heat pan that deflects the heat up and around large cuts of meat, the EGG can be used for indirect cooking and roasting meat that is more than two inches thick and take longer to cook such as turkey, chicken, roast, and ham.
The EGG can also maintain a consistent temperature for 16 hours or more, making it ideal for smoking beef brisket, pork shoulder, pork butt, and spareribs over long periods and low heat infused with your choice of wood smoke.
And, it can bake bread, casserole, pies, pizza, and cake much better than the regular kitchen oven.
On top of its versatility, it is also easy to use, and it comes with a top-of-the-line quality that guarantees ultimate cooking performance. Just remember to keep the grill close to retain the heat inside the dome and to burp the EGG once you are done cooking to prevent flare towards you.
If you are prepping for St. Patrick's Day, here are some EGGcellent recipes for you to try:
Brown Soda Bread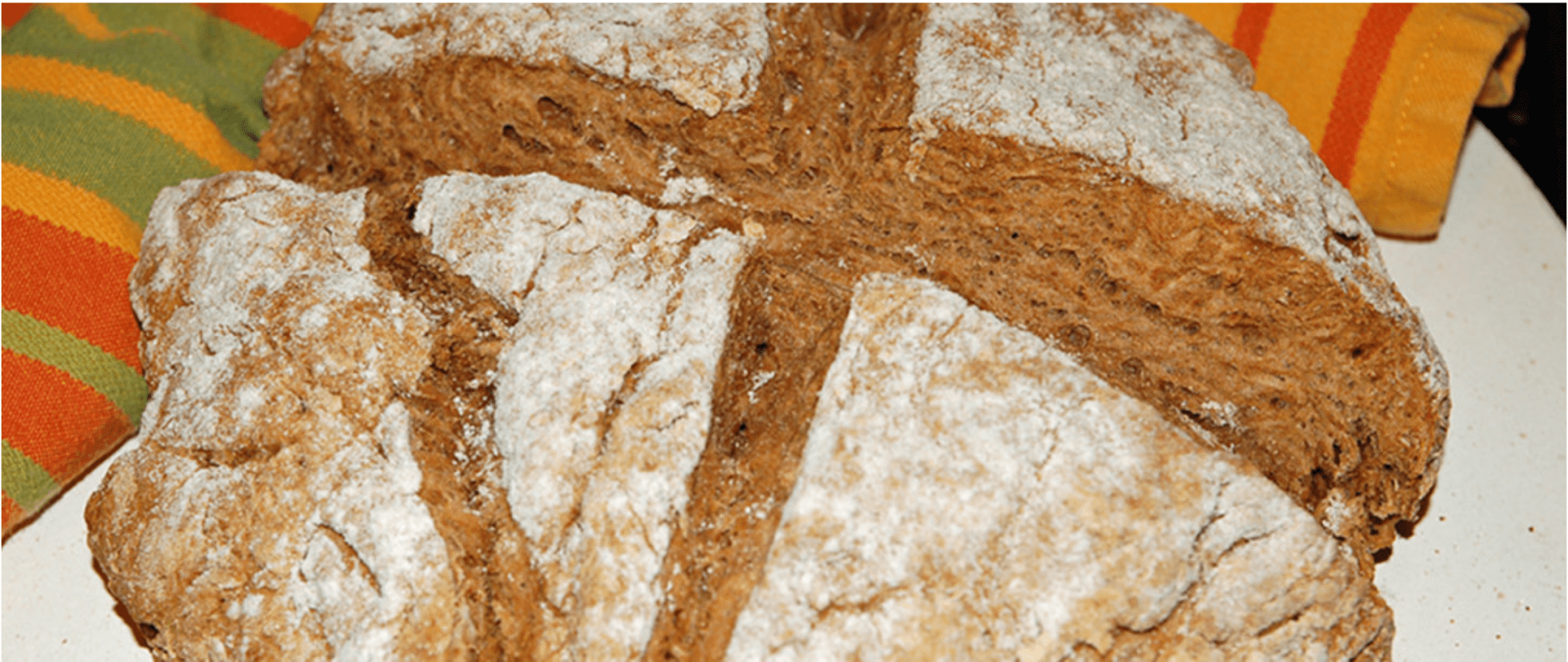 Recipe courtesy BigGreenEgg.com.
Ingredients: 2 cups all-purpose flour, 1 cup whole wheat flour, 1 tsp baking soda, ½ tsp salt, ½ tsp ground ginger, 1¼ cups buttermilk (plus extra if needed), and 3 tbsp molasses.
EGG setting: Indirect cooking at 375°F/191°C
Instructions:
Combine all dry ingredients.
Add buttermilk and molasses to make a dry, rough dough. Add buttermilk, if needed.
Roll and knead the dough.
Shape the dough by 1 ½ inch thick, cut, and dust with flour.
Bake in EGG for 35 minutes. Tap for a hollow sound to check if it is done.
Corned Beef and Cabbage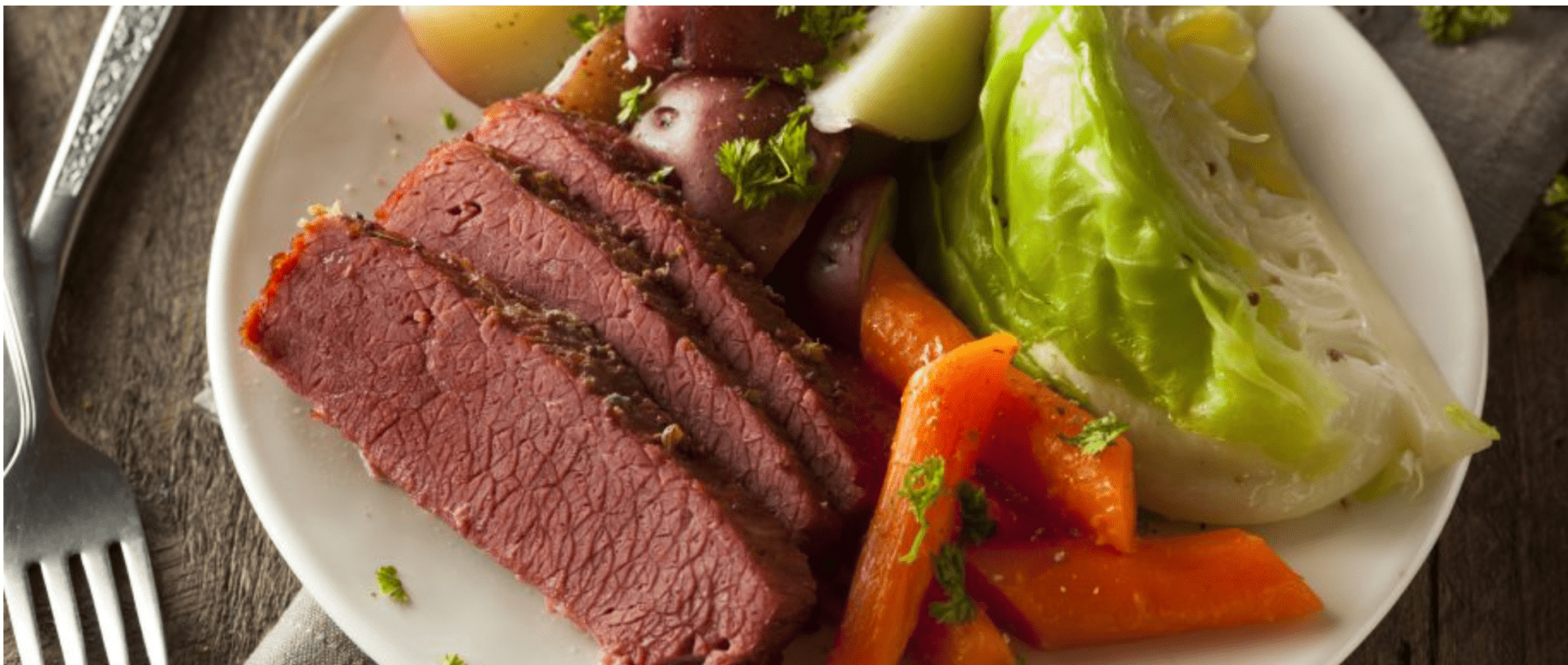 Recipe courtesy BigGreenEgg.com.
Ingredients: 3 pounds corned beef brisket with spice packet, 1 can or bottle Irish Stout, 10 small red potatoes, 5 carrots, peeled and cut into 3-inch pieces, 1 large head cabbage, cut into large wedges, and 2 bay leaves
EGG setting: direct cooking at 450°F/232°C
Instructions:
Place the corned beef in the Dutch oven, cover with water and the stout, add the spice packet from the corned beef, and cover.
Place in the EGG, bring to a boil, then reduce the temperature to 350°F/177°C. Simmer around 50 minutes per pound or until tender.
Add whole potatoes and carrots then cook for 15 minutes.
Add cabbage then cook for 15 more minutes.
Remove meat and let rest for 15 minutes.
Place vegetables in a bowl with some broth.
Slice meat across the grain and serve with warm bread.
Irish Cream Cupcakes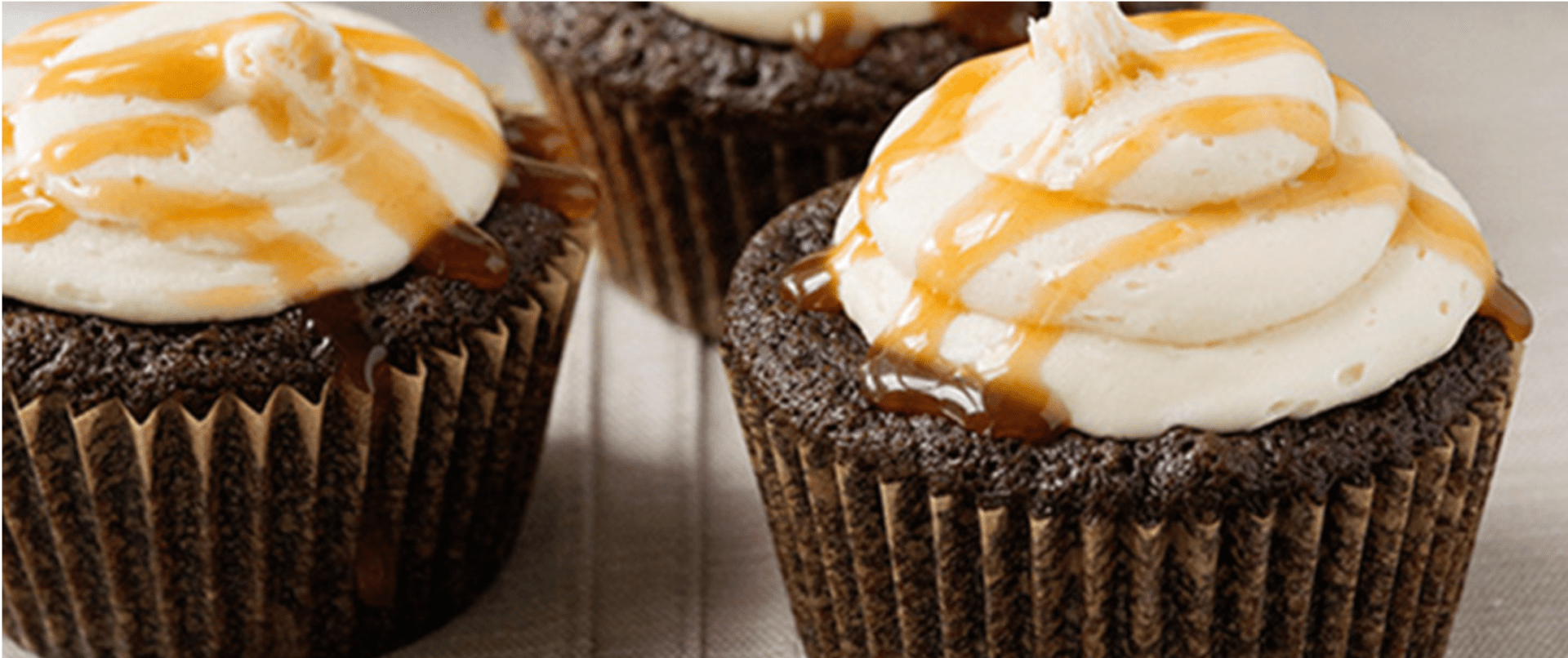 Big Green Egg recipe adapted from blogger Bree Hester. For more of her tasty recipes, visit bakedbree.com.
Ingredients:
Cupcake: 1 cup Guinness, 1 cup butter, 3⁄4 cup cocoa powder, 2 cups flour, 2 cups Dixie Crystals sugar, 1 1⁄2 teaspoons baking soda, 3⁄4 teaspoon salt, 2 eggs, and 2/3 cup sour cream
Caramel: 1 cup Dixie Crystals sugar, 1⁄4 cup water, 6 Tablespoons Jameson Irish Whiskey, 1⁄4 cup heavy cream, and 1⁄4 teaspoon salt
Bailey's Frosting: 1⁄2 cup butter (room temperature), 3 cups Dixie Crystal's confectioners' sugar, and 1⁄4 to 1⁄2 cup Bailey's
Instructions 
Simmer over medium heat the Guinness and butter. Add cocoa and whisk until smooth.
Whisk flour, sugar, baking soda, and salt in a large bowl.
Beat the eggs and sour cream in an electric mixer. Add the Guinness mixture. Add the flour mixture.
Line two muffin tins with paper liners and divide the batter evenly among the tins.
Place in the EGG (setting: indirect cooking at 350°F/177°C) and cook for 17 to 20 minutes.
Set aside to cool.
Combine whiskey, cream, and salt and set aside.
Place sugar and water in a saucepan. Without stirring, boil over medium-high heat for about 5 to 10 minutes until deep golden brown.
Remove the pan from the heat.
Add the cream and whisk.
Beat the butter in an electric mixer.
Add 1 cup sugar, beat until combined. Then, gradually add the remaining sugar.
Add the Baileys until desired frosting consistency is achieved.
More than recipes, Big Green Eggers love to share their love of food. You can join in as a taster or compete as a chef at the 2022 Big Green EGGfest. And, take advantage of deep discounts on Demo Egg Packages available after the event.